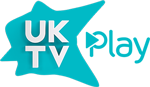 NAZI MURDER MYSTERIES
This fascinating series looks at some of the most shocking and unusual cases connected with the regime's bloody reign. From the suspicious death of Hitler's niece and a serial killer terrorising Berlin to the corrupt murder investigation that linked the former King of Great Britain to Nazi money.
Nazi Murder Mysteries, As Hermann Goering
NAZI MURDER MYSTERIES
SERIES 1 | EPISODE 5
Hermann Goering
The theories surrounding the death of Hermann Goering, who managed to cheat the hangman by taking a cyanide capsule on the day before his scheduled death.